Searching for a Honey Tree with Fear and Trembling – 2014
For six days, beginning Monday May 12th and ending Saturday May 17th, the artist occupied this space for as long as it took for the text Fear and Trembling by Johanness de Silentio to be read. Throughout the reading the artist's feet were dipped in honey.
The performance began each day around nine thirty in the morning.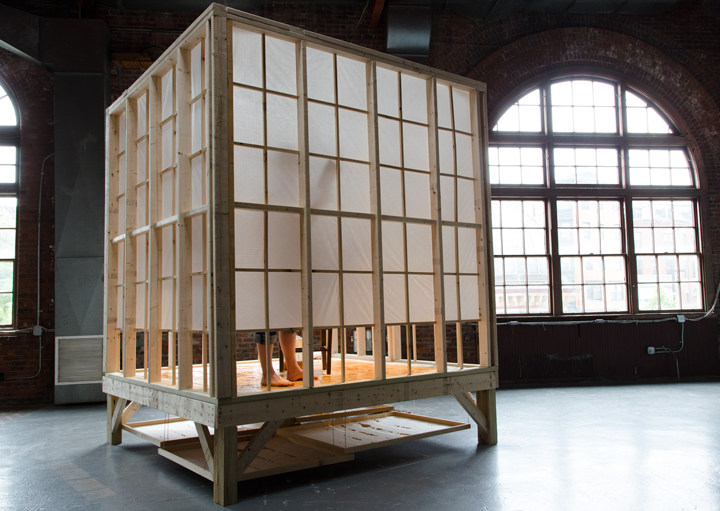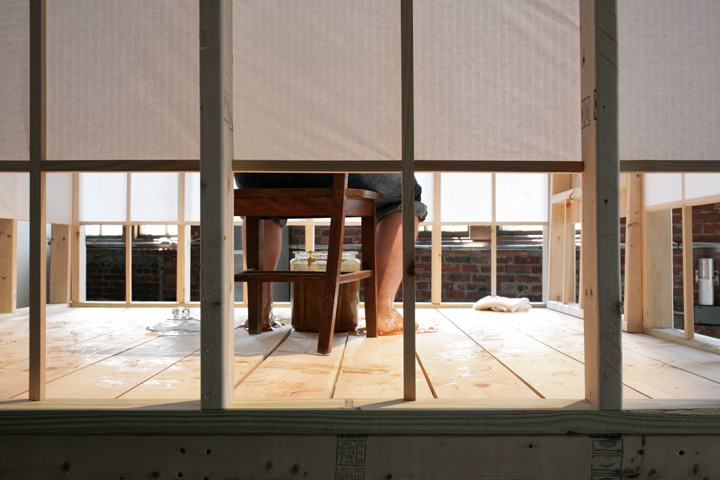 Photos courtesy of Janee Lookerse, Christian Meade and Denissa Young.