Concentric Circles – 2015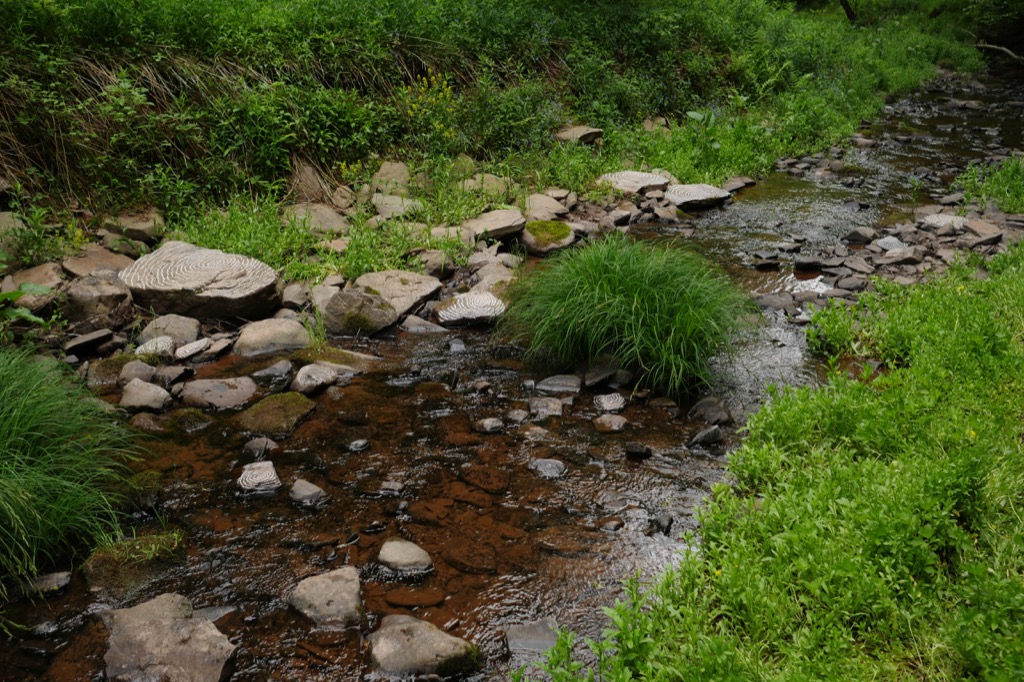 With chalk I drew concentric circles on several stones in the brook at Zeleny Les. While at Zeleny Les the idea of the passage of time was prevalent in all of the land. Human intervention and shaping of nature was seen around every bend.
While contemplating the passage of time I was drawn to the use of circles and their similarity to tree rings.