When All the Ice in the World Melts Maybe it Will Leave a Beautiful Mark – 2015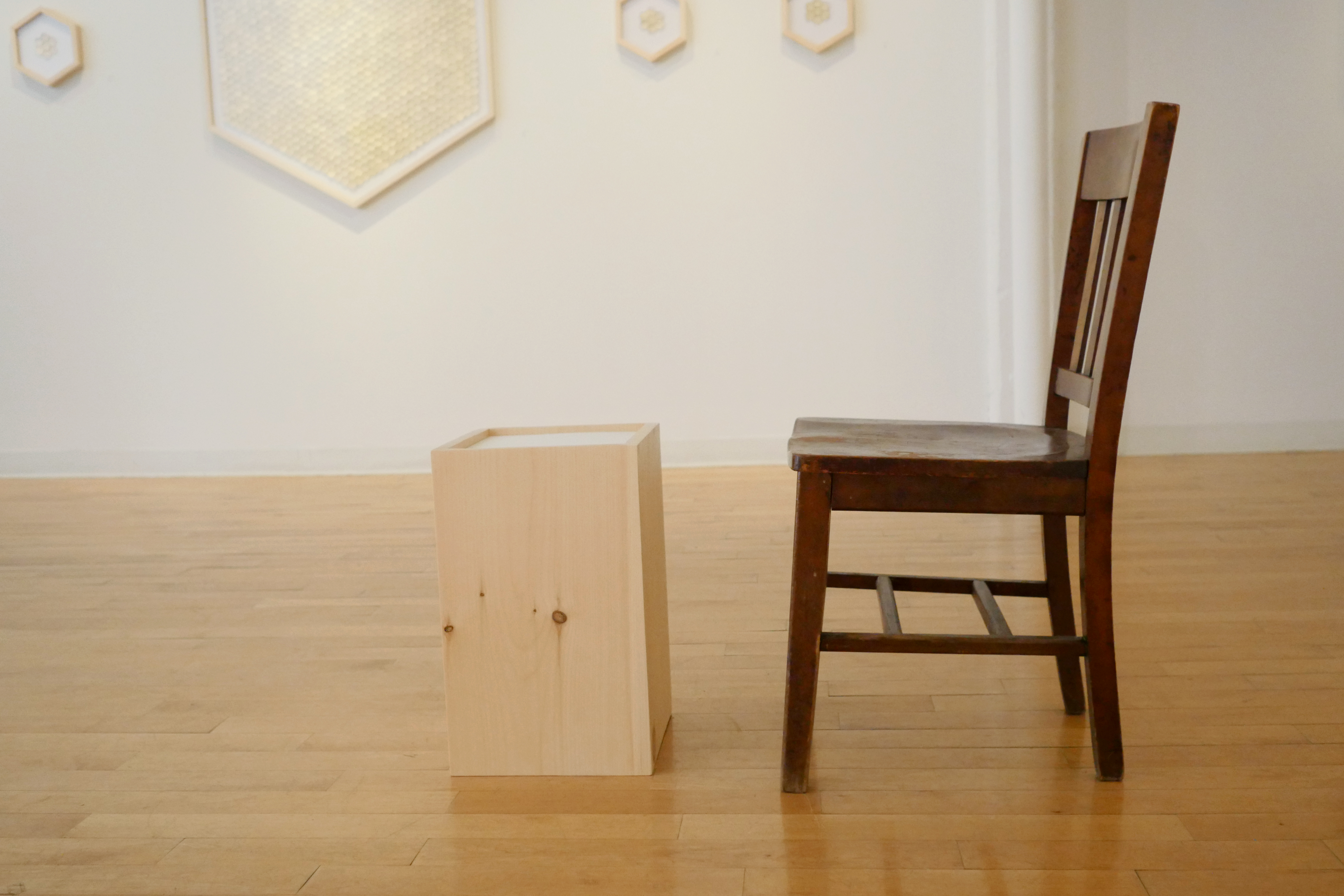 Over the course of 50 minutes I held, in my right hand, a branch that was frozen in ice from the blizzards of January 2015. The ice was also coated in frozen Sumi ink.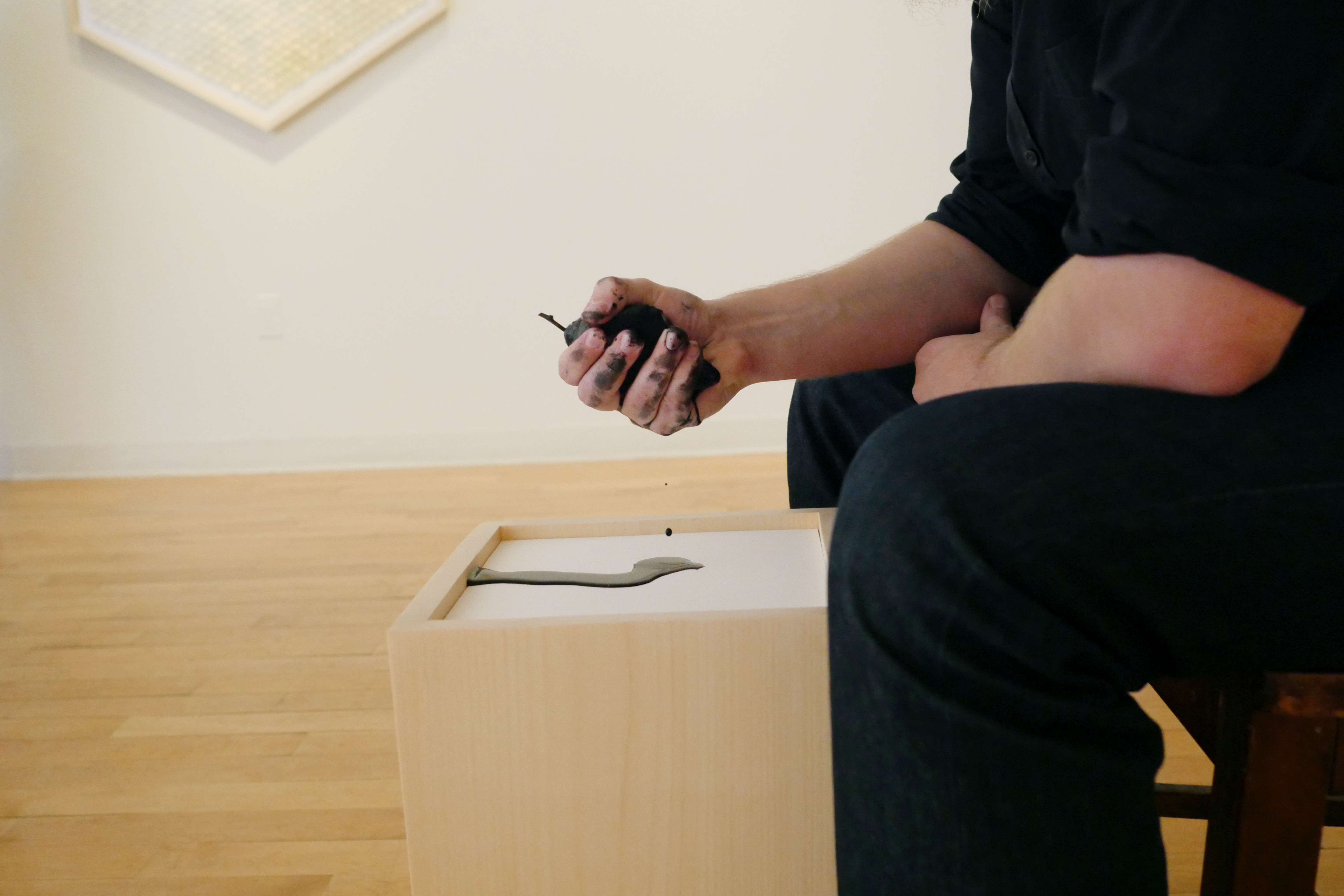 As my body heat melted the frozen liquids it dripped onto a pedestal that held a piece of paper. The ink and water mixed to create what I hoped would be a beautiful mark. I held the branch until no ice remained.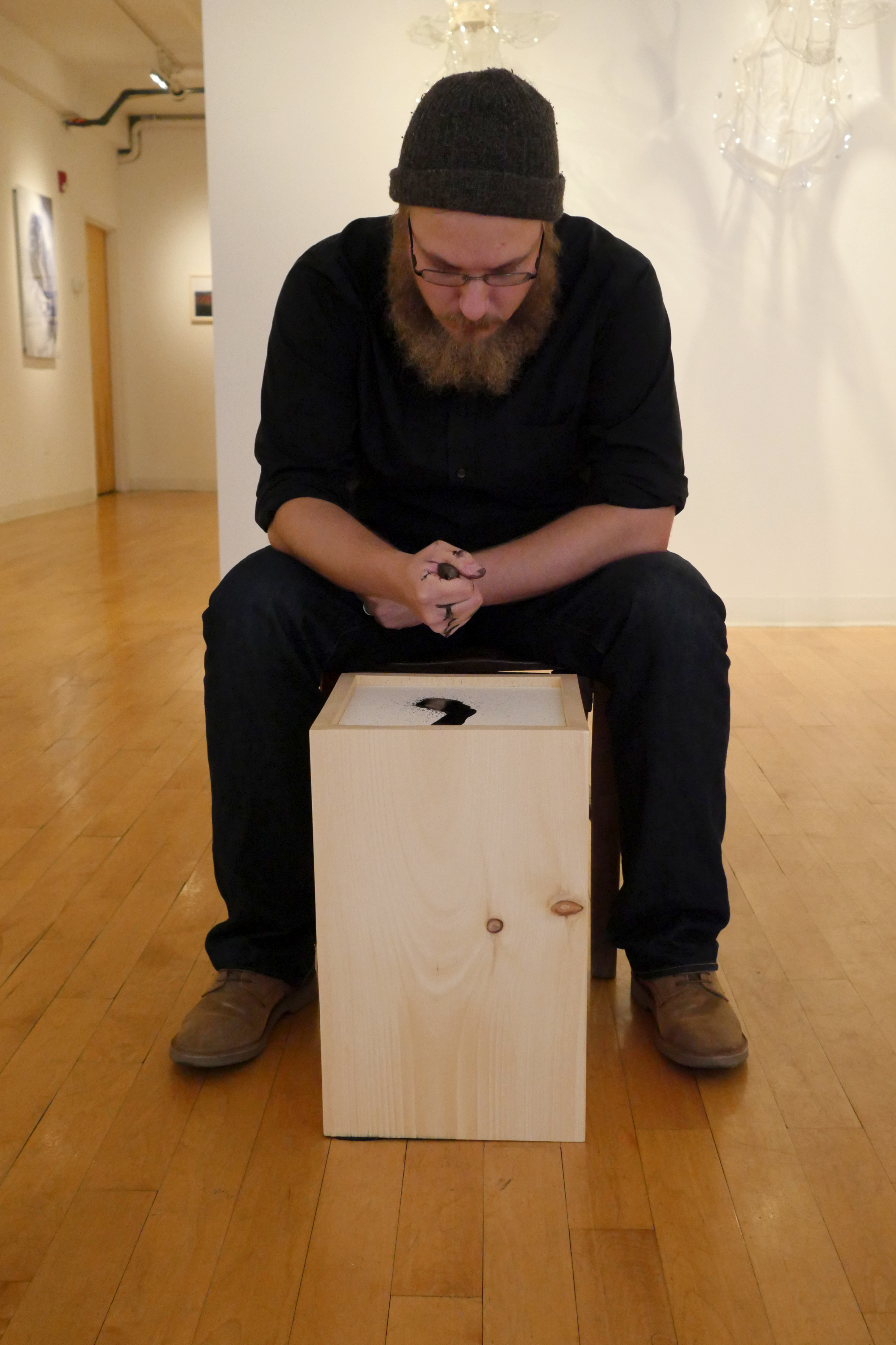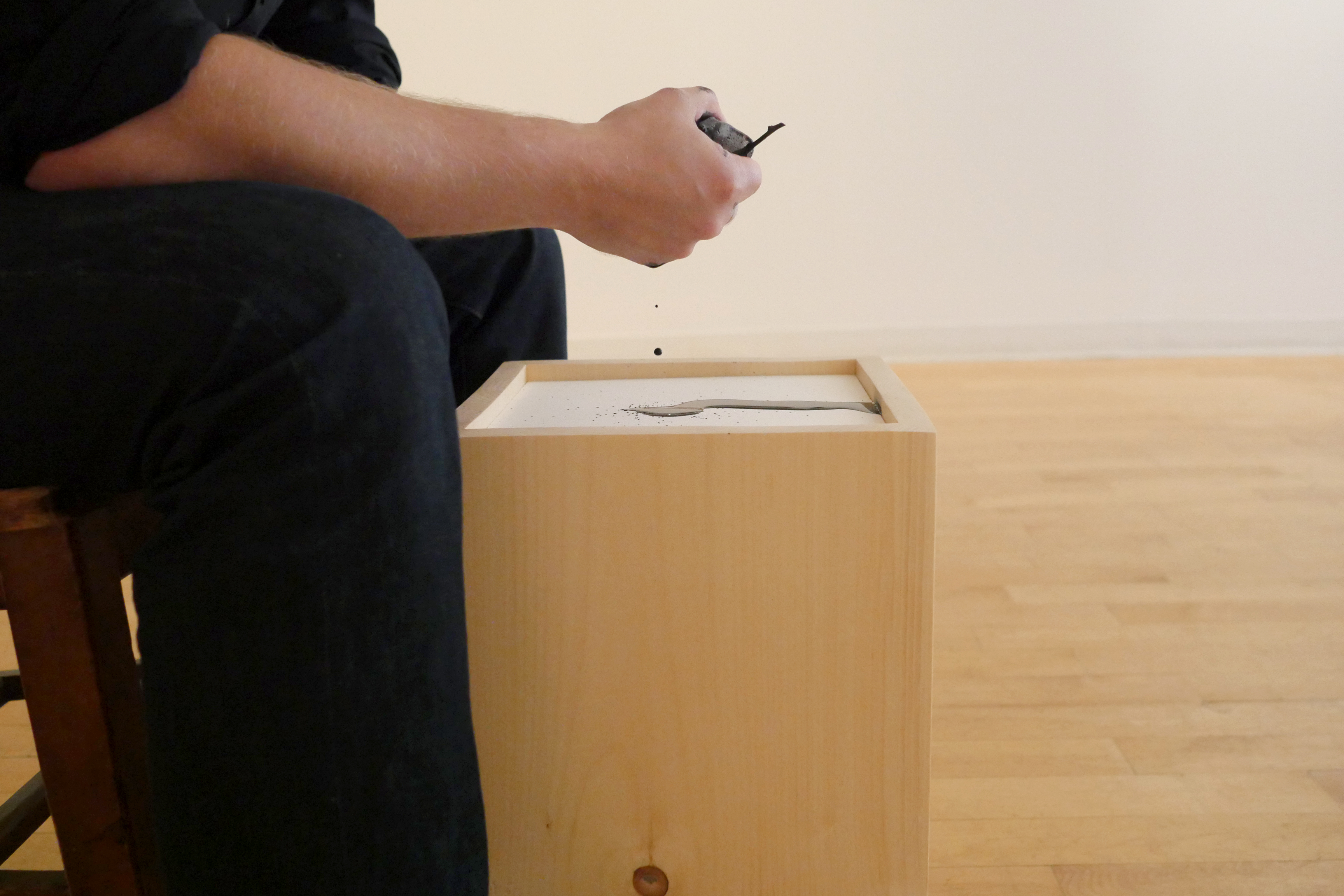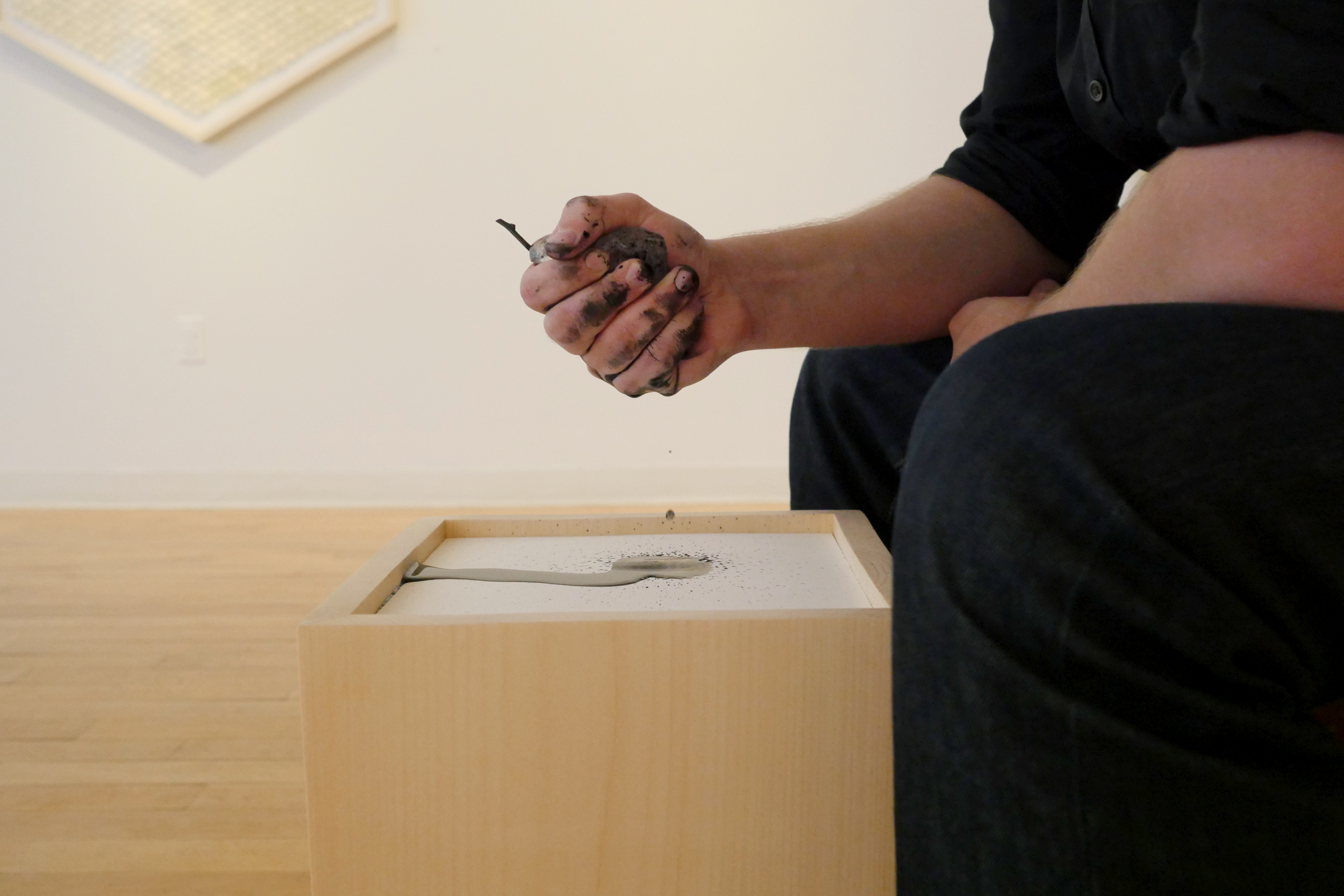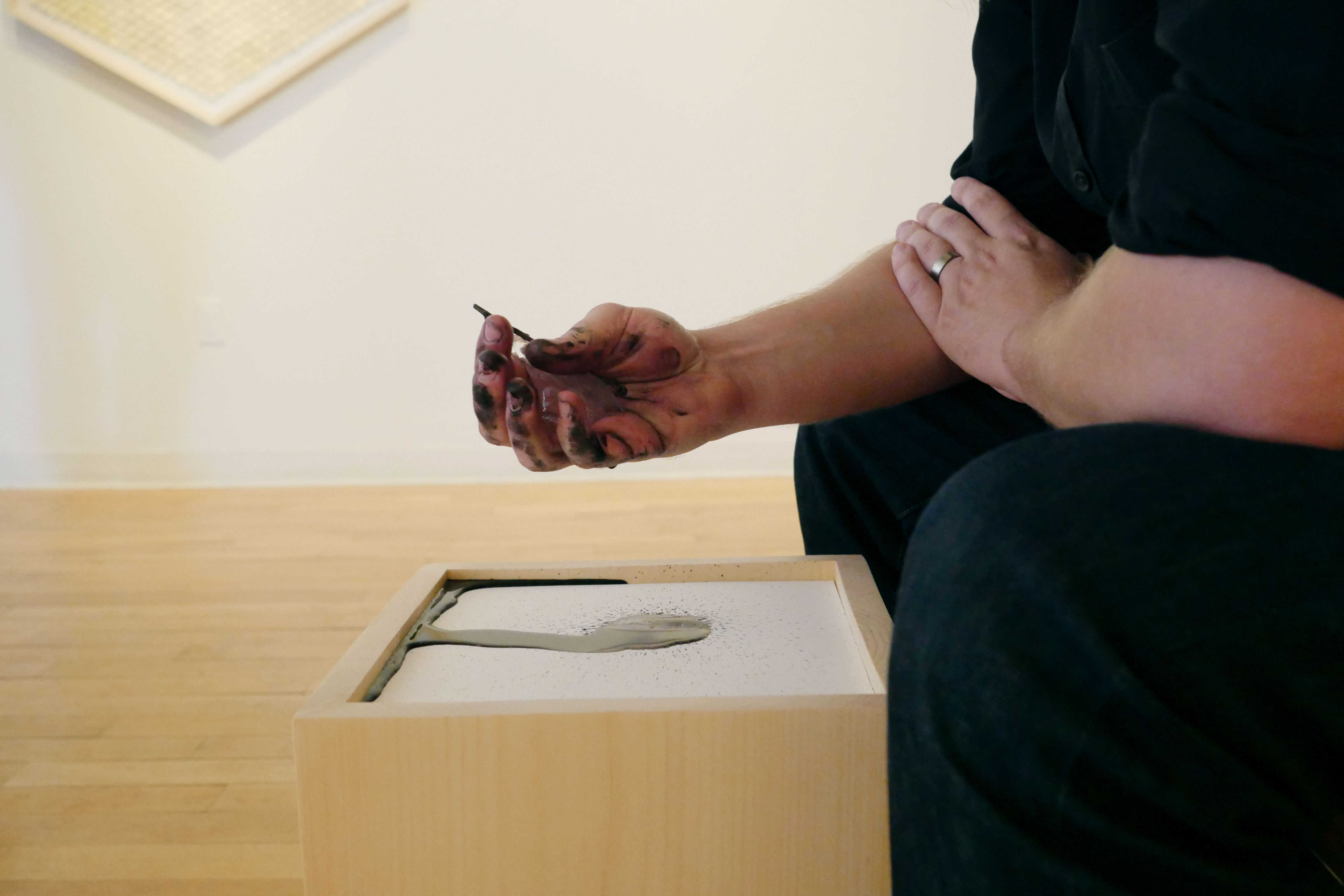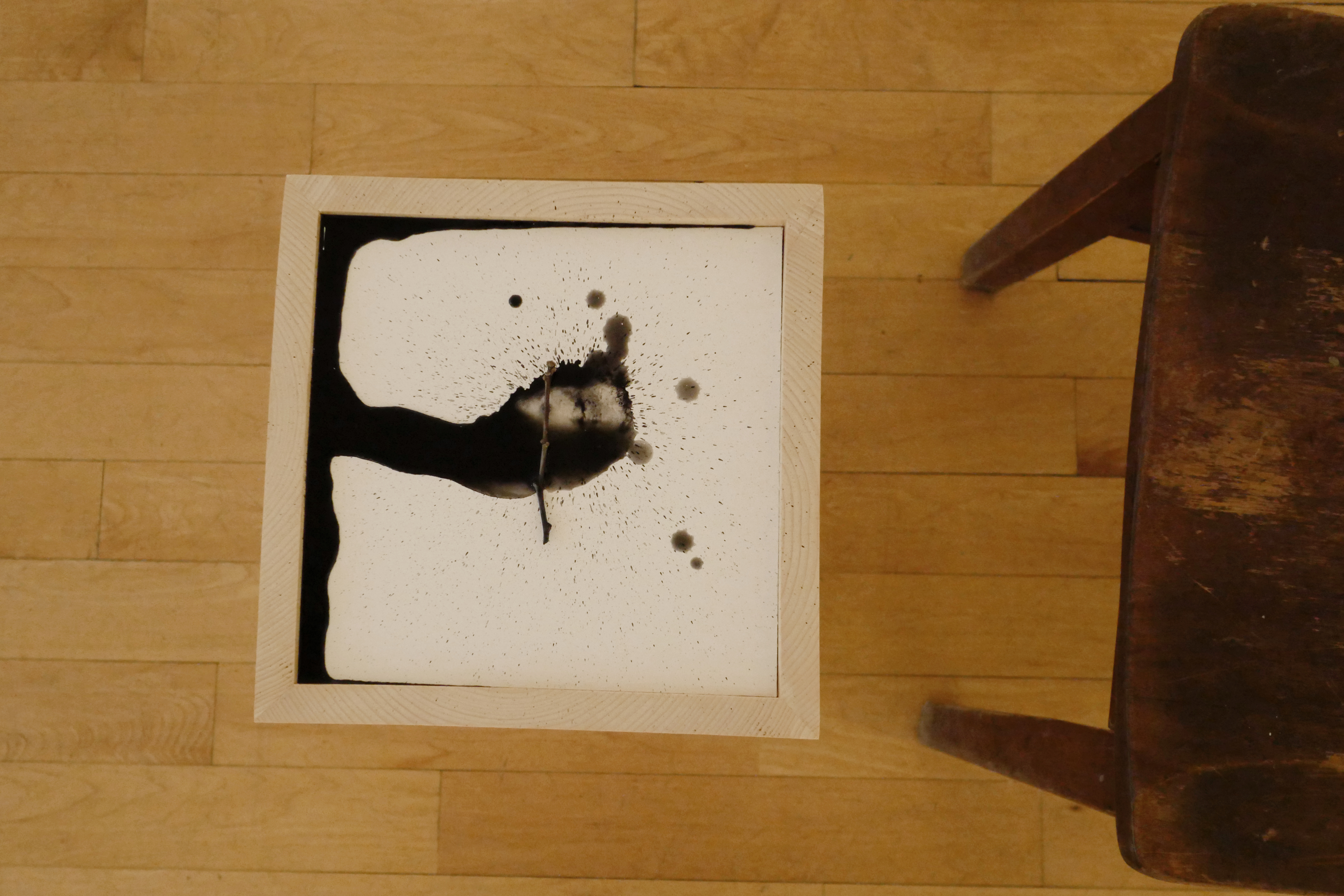 Photos courtesy of Christian Meade.