The Quixotic Volume and the Suffering Squire – 2016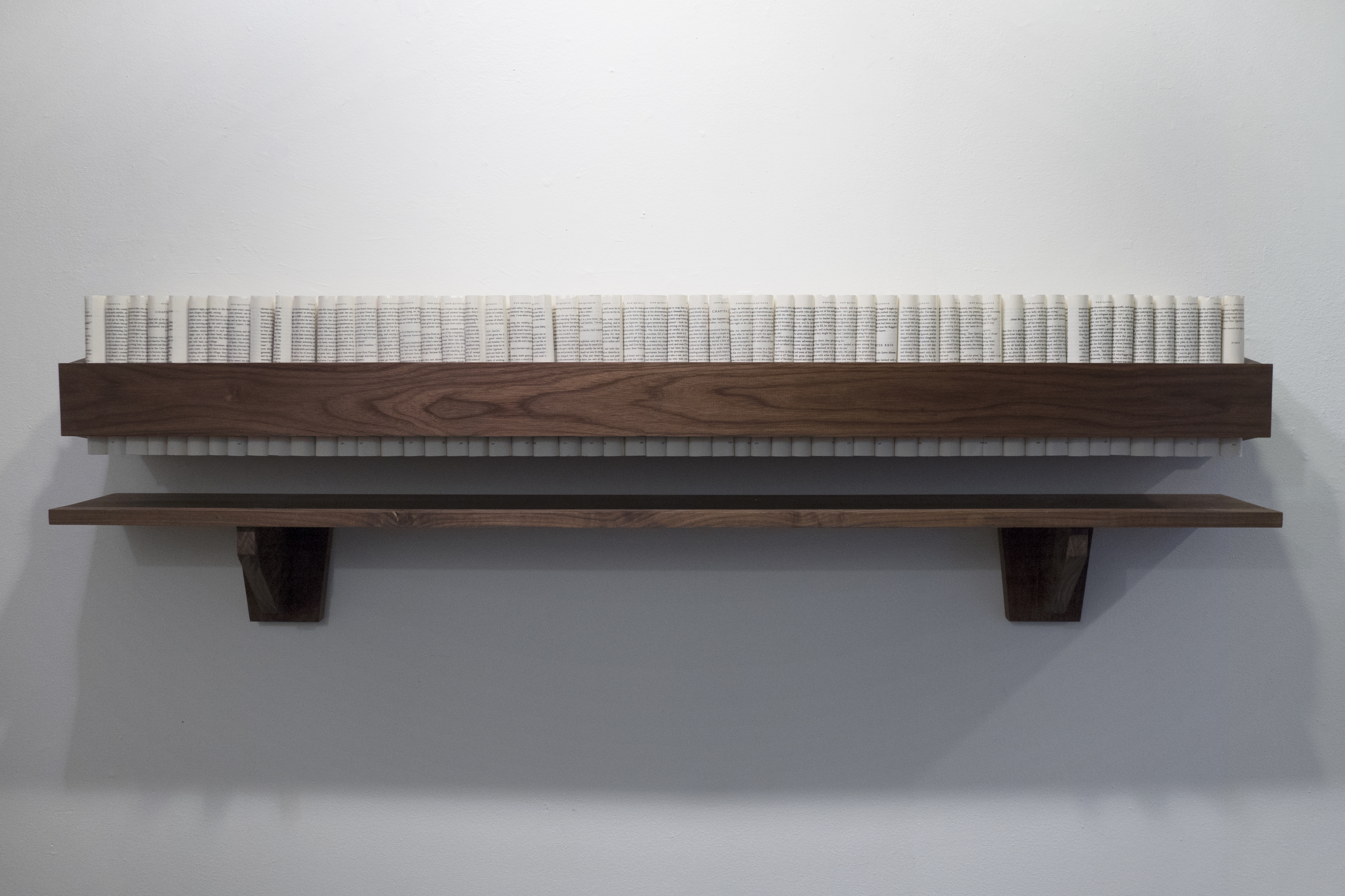 A bottomless shelf made from walnut containing rolled scrolls from Cervantes' Don Quixote. Each scroll has a golden brace inserted inside of it. Over time, depending on the current obstacles, the scrolls fall to the shelf below that can be raised to lift the scrolls back into place.
The two titles refer to the different shelves.