Communing With Silence at the Piano Craft Gallery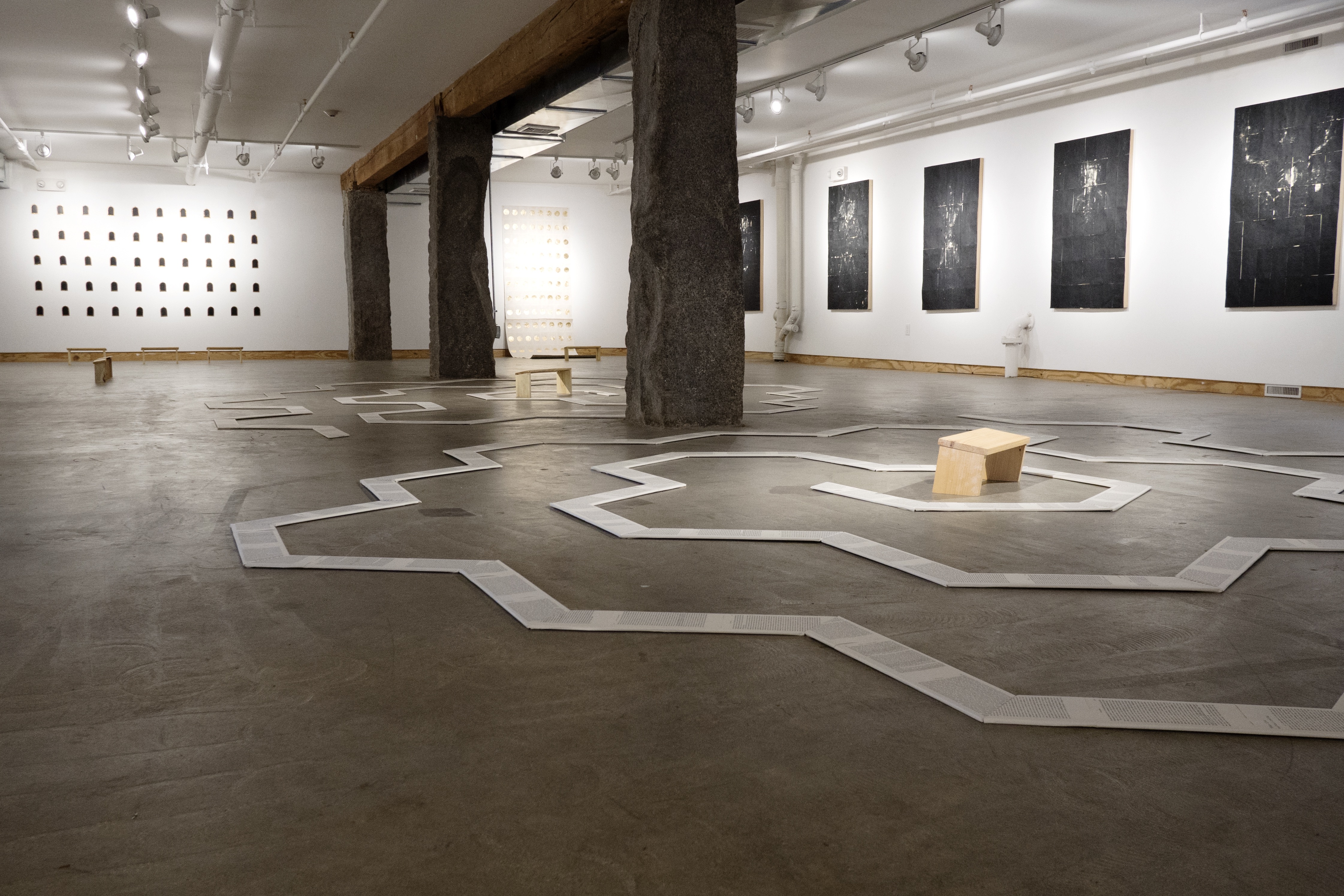 As an avid reader I often need to explore author's ideas in a less narrative and more visual manner. Communing with Silence is a series of drawings, sculptures and interactive objects that are explorations  of silence during reading, meditation, and prayer. They are expressions of my encounters with literature in the context of prayerful and meditative structures.   
Reading is an engagement with silence; symbols that quietly represent sounds, marks that give utterance longevity. Prayer and meditation is a discipline of silence, often considered an act of listening rather than an act of speaking. Silence is reflected in both, which leads me to believe that the two actions are more closely related than most people think.
Madeleine L'Engle writes of reading scripture: "…when we move from reading to thinking and, if the gift is given, from thinking to prayer, it is not surprising, nor is it bad that we often find ourselves far from the original…" This statement charts the movement of the mind as it encounters the written word and reacts contemplatively. L'Engle points out that the wanderings of the mind are not misguided but rather a gift. These works are reflections on my experience of these movements she describes as I interact with the text. The work is an incarnation of my contemplation and the connection with the words on the page. Somewhere between reading, thinking and prayer the words start to breathe.